We are architectural designers with a passion for beautiful structures. Since 2002, we have used a client-centered, collaborative approach to designing remarkable buildings. J2 has developed trusted relationships with key professional consultants including engineers, builders, developers, and artisans who we partner with to execute our architectural vision. From your ideas to rough sketches to final construction, J2 has the professional experience to bring your project to life.

At J2, we understand that every project, site, and client has nuance that needs to be considered and folded into the final project. We welcome and embrace this. We believe good architecture is always the result of collaboration.

See our projects.


SERVICES
ARCHITECTURE
PLANNING
PERMITTING
CONSTRUCTION MANAGEMENT
CONSULTING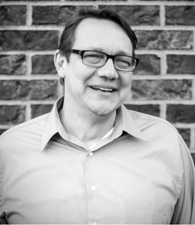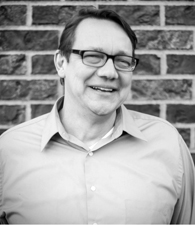 DEVIN JOHNSON
Principal Architect
Devin is a Licensed Architect with 25 years of experience working on a myriad of projects ranging from complex commercial buildings to high-end custom designed residences. The success of Johnson Squared projects are a direct result of Devin's ability to navigate efficiently through every step of the design process, from early design and programming to project management and construction. Throughout the process, Devin is adept at ensuring that the vision and expectations of Johnson Squared clients are achieved. He has earned a Bachelor of Architecture degree from the California Polytechnic State University in San Luis Obispo, CA. Devin is a registered architect in Washington, Alaska, and Hawaii and lives on Bainbridge Island with his wife and two daughters.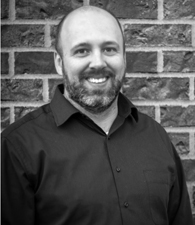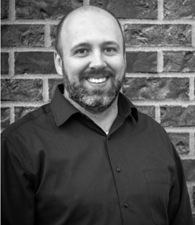 MICHAEL RAUSCH
Registered Architect

Mike is a Project Architect at J2 with over 15 years in the field of design and construction and excels in the process of conceptualizing, problem solving, and construction management. As a designer, project manager, and project architect, Mike enjoys the collaborative nature of working with clients, consultants, and builders to accomplish the gratifying experience of creating well-designed space.  Mike has produced and contributed to projects ranging from residential and commercial remodels to high-end custom homes. Mike earned a BA in Architecture and a Master of Architecture degree from the University of Washington and is a Licensed Architect in Washington State. A Navy veteran and Boise, ID native, Mike has lived in the Puget Sound region for over 20 years.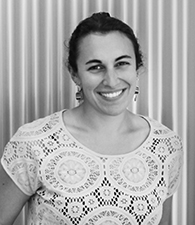 EMILY SCALI
Registered Architect
Emily is a Project Architect with over 6 years of diverse project experience.  She has worked on architecture, sustainable landscape design, and historic preservation projects throughout the country with a focus on site-specific and sustainable design solutions.  From site analysis to final construction details, Emily enjoys the design process and challenges associated with it.  Emily holds a Bachelor of Architecture and Master of Architecture from Virginia Tech, and is a registered architect in Washington State.  She enjoys living on Bainbridge Island and continuously exploring the northwest.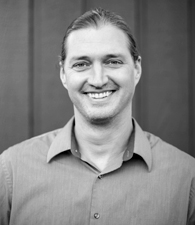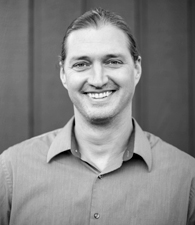 ROBERT L. BENSON III, (TREY)
Project Designer
As a member of the Johnson Squared design group Trey is responsible for project management and thoughtful design solutions to the challenges of today's built environment. Trey has five years of experience in free-lanced renovations in Manhattan, NY ranging from rooftop terraces, and interior remodels to historical restorations. Upon earning his Bachelor of Architecture degree he spent three years working in a NYC architecture firm specializing in upscale townhouse remodels and historical renovations of landmark buildings. Having moved to the Bainbridge Island in 2011 with his family, Trey is now embracing all that the Pacific Northwest has to offer.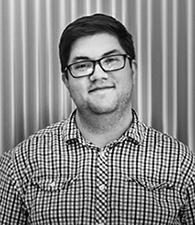 ANDY HARFST
Project Designer
Andy is a project designer with over 3 years of experience in the design field throughout the northwest. He enjoys the collaborative nature of architecture and is excited to contribute to the team at Johnson Squared. Andy received his BS in Architecture from Washington State University and a Master of Architecture from University of Arizona. A northwest native, he recently moved back to the Seattle area and enjoys all the city has to offer.